Webcamconsult, market leader in screen care
Webcamconsult is the reliable choice in the field of remote care. Why? Because our founders themselves work in healthcare, and they know what requirements and wishes practitioners and clients or patients make of computer screen care. Our advanced platform is being used more and more. We support hospitals, GP practices, healthcare institutions and occupational health and safety services with video consultations, virtual waiting rooms and chat functionality. Our system is available in nine languages ​​and satisfactorily handles millions of video calls every year. And everything is aimed at allowing the practitioner and client/patient to communicate easily and safely with each other.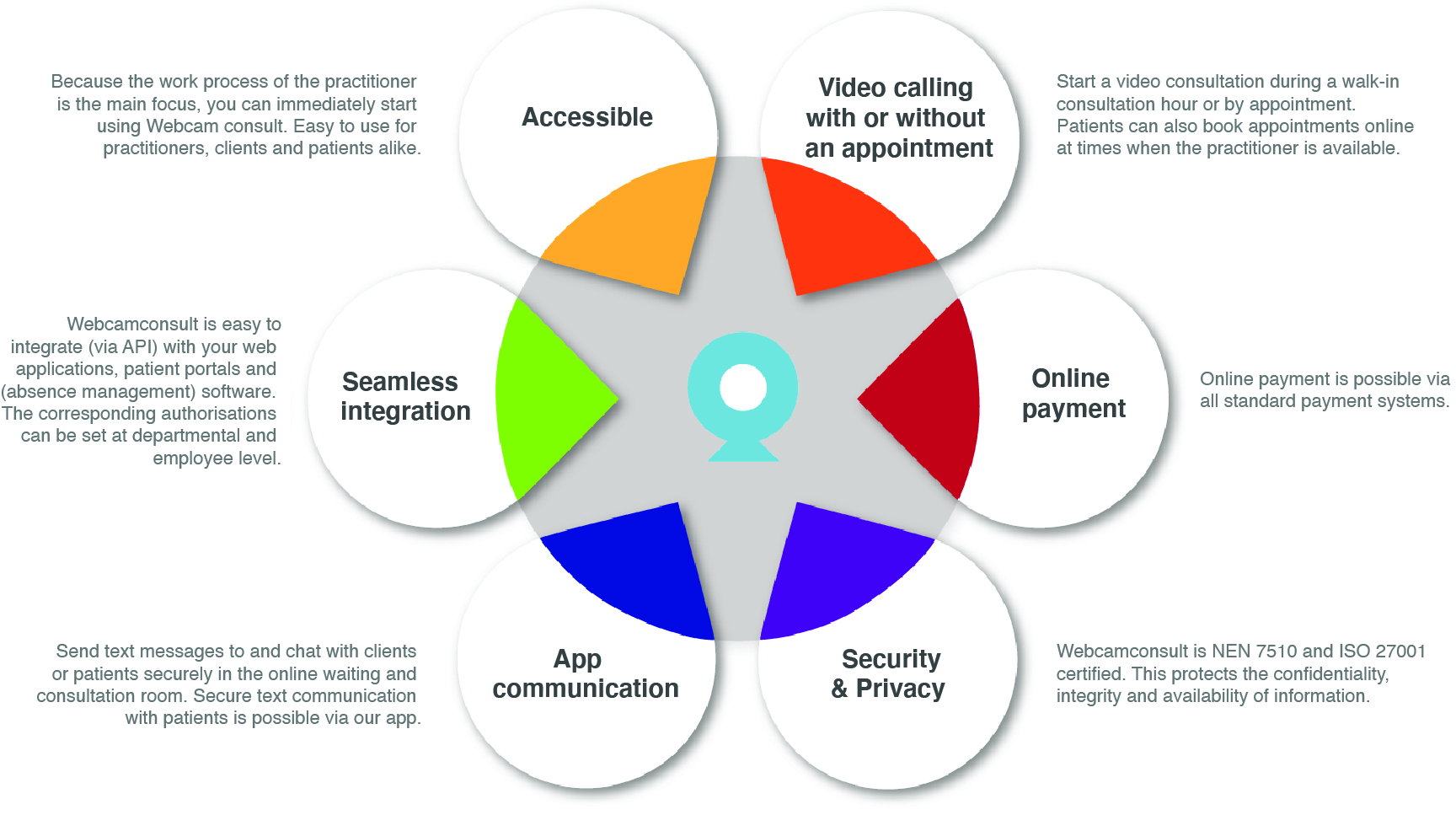 From, for and through care!
Our founders saw that it was not necessary to have patients come to every appointment. A large part of the consultations turned out to be perfectly suitable for handling via video consultation. The advantage is that there is no travel time for the patient and a more efficient workflow for the practitioner. Certainly at a time when more care has to be provided at less cost, the use of a webcamconsult indispensable.
Healthcare uses an electronic patient record (EPD). We have Webcamconsult designed in such a way that it can be linked to any electronic system in healthcare. Are you working with other types of applications? We do everything we can to ensure that you too can work integrated with Webcamconsult. Want to know how this works in practice? Read our customer case about the collaboration with Medify and Meander Medical Center.
Webcamconsult news & updates