Freelance version Webcamconsult
Do you work independently, are you self-employed?
Do you work as a freelancer? As an independent consultant? The Freelancer version of Webcamconsult is tailor-made especially for you! You can use the Freelancer version as a subscription for 1 practitioner ( = 1 consultation room), with unlimited number of clients, appointments and video time. Choose a period of 1, 3 or 12 months at an advantageous rate, with only a few restrictions compared to the normal version.
By subscribing through these pages, you agree to the privacy declaration for use of the website and services of Webcamconsult BV
Do you already have an account?
Freelancer
€
14
.
95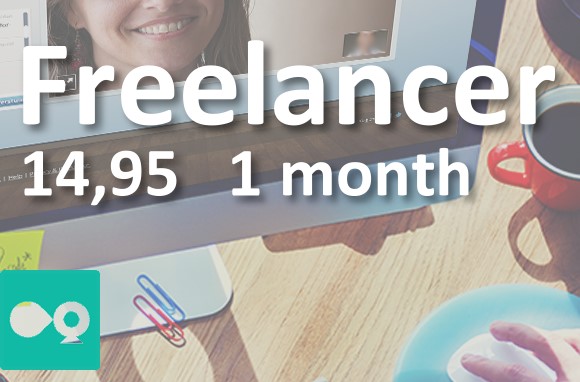 1 consultation room for self-employed without staff
1 month subscription
€ 14,95 per month
Freelancer 12m
€
139
.
95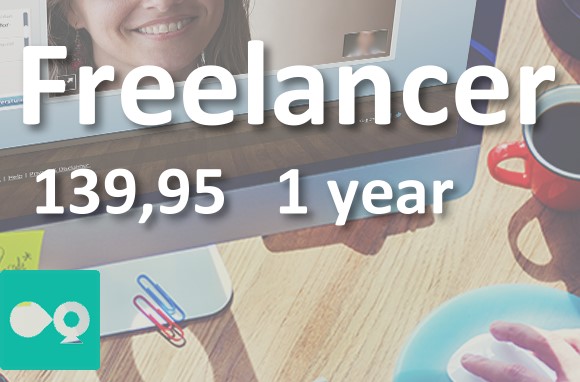 1 consultation room for self-employed without staff
1 year subscription
€ 139,95
Starting with Webcamconsult
Compare Freelancer
| | | | | |
| --- | --- | --- | --- | --- |
| Webcamconsult functionality | | Freelance version | | Standard version |
| Organization management module | | √ | | √ |
| Number of practitioners | | 1 | | choose |
| Departments | | - | | √ |
| Number of clients | | unlimited | | unlimited |
| Number of consultations | | unlimited | | unlimited |
| Duration consultation | | unlimited | | unlimited |
| Virtual waiting room | | √ | | √ |
| Department waiting room | | - | | √ |
| Virtual consulting room | | √ | | √ |
| chat module | | √ | | √ |
| Book and invite appointments | | √ | | √ |
| Direct (ad hoc) consultations | | √ | | √ |
| multi-calls | | √ | | √ |
| Walk-in consultation hour on website | | 1 | | unlimited |
| Booking system for clients | | 1 | | unlimited |
| Share screen | | √ | | √ |
| Share files | | √ | | √ |
| Co-editing docs | | √ | | √ |
| Integration patient portals | | - | | O |
| Pay online | | √ | | √ |
| White label version | | - | | O |
| Integration EPD, ERP, CMS | | - | | O |
| Multilingual (EN, NL,DU, FR, IT) | | √ | | √ |
| Data protection (NEN/ISO) | | √ | | √ |
| HL7 message server | | - | | O |
| API for developers | | - | | √ |