Subscriptions Webcamconsult
The service Webcamconsult is offered to you as a subscription. Below you can choose from the most common standard subscriptions which you can order and pay online. The rate is determined by the number of practitioners, with each practitioner having their own consultation room. Included: unlimited number of clients, appointments and video minutes.
We keep subscribers informed by e-mail of updates, (expiration of) subscriptions and tips for working with Webcamconsult.
Are you self-employed (ZZP)? Then we have a special subscription for you: Freelancer. If you have a different preference, use the selector below or request a quote.
If you do not yet have an account, one will be created for you during the application. Click here for the functionality and system requirements.
If you need a license for more than 5 practitioners or other specific wishes please contact us.
Do you already have an account?
Freelancer
€
14
.
95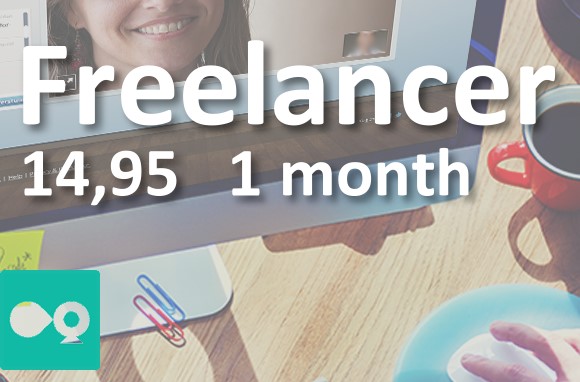 1 consultation room for self-employed without staff
1 month subscription
€ 14,95 per month
Starting with Webcam Consultation
The monthly rates depend on the number of users (= clinicians with consultation hours, each with their own consultation room), there are no further costs associated with the use (number of clients, appointments and video time are unlimited). Prices are exclusive of VAT. At the end of the 1 or 3 month period you will automatically receive a message from us asking whether you wish to renew the subscription. If you do not renew and pay, the subscription will automatically end on the end date.
By subscribing through these pages, you agree to the privacy declaration en Terms and Conditions for use of the website and services of Webcamconsult BV
Would you like a quote?
In addition to the standard subscriptions that can be taken out online, we also have options for tailor-made service. For example, it is possible to include any desired number of users (practitioners, each with their own consultation room) and any desired period in a subscription, whereby the monthly rates per user will vary depending on volume. It is also possible to carry out special customization for you, such as your own white label template design with your own domain or a link with your EPD, CRM or EPD system. We also offer a service level agreement (SLA) to larger organizations. If you have any questions or would like a customized offer, please contact us.